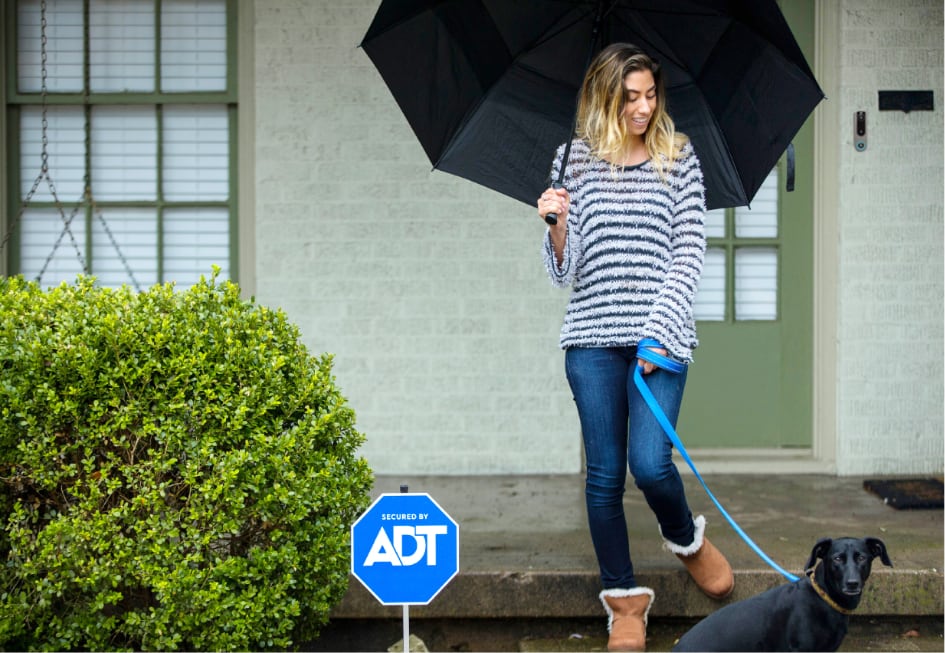 Layering Your Protection Is The Best Approach
A layered defense is a wise strategy for safeguarding your home. A diversified home security system might consist of entry-point sensors, indoor and outdoor cameras, video doorbells, motion-detection lights, and automated entry locks. Your signage warns potential intruders that these layers exist but they would only be part of a well-rounded system.
Home security signs may be all you need to stop an uninitiated invader in Tempe, but a decal next to your door may not dissuade a more experienced burglar. If they fail to find added security measures, they may conclude your display is just for show and your house is a suitable target.
Can Home Security Signs Deter Intrusion In Tempe?
There's a common myth that placing a home security sign by your home's entrance is all that is needed to safeguard your property. In essence, a burglar will see the small blue octagon and move on. So why not only implement a home security sign in Tempe and skip an actual home security system? This means that a alarm system isn't the protector, all you need is a home security sign in Tempe. It's the home security sign that deters intrusion in Tempe not the actual alarm system.
While there is a benefit to displaying a yard sign from esteemed home security providers like ADT®, it won't be sufficient to dissuade career criminals. Instead, you're better off guarding your home with a range of additional security devices. It seems like a smarter and safer plan than running the risk that your home security signs will deter intrusion in Tempe.
Reinforce Your Tempe Home Security Signs With Actual Protection
Even though home security signs might deter intrusion some of the time, you shouldn't rely on them as your lone security measure. Instead, think about using all or at least some of these devices:
● Surveillance systems: Not surprisingly, thieves don't want to be captured by your camera as it could be used against them in a criminal case. Go with an outside camera that can cover typical access points like your front and back doors, garage, and windows.
● Window and door sensors: Most thieves break into your home by way of obvious entry points like windows and doors, so those should be secured by motion and glass break sensors. In the event a device is triggered, your security system will notify you and your 24-hour monitoring team.
● Exterior motion-sensor lights: While it's the truth that numerous invasions happen in the daytime when individuals are working, you should also protect against burglars who wait until dark. Motion-detection lighting placed strategically around your access points will instantly shine a light on nefarious behavior and scare off potential invaders.
● Smart locks and doorbell video: Smart locking systems will notify you when a person attempts to unlock or open your entry. A video doorbell enhances your protection by giving you real-time footage. Both can be managed through your mobile security app.
● Smart light bulbs: A worthwhile home automation device, smart light bulbs may be put on a daily plan or engaged directly from your smartphone. They will give the impression you are on-site and effectively discourage thieves.
Start Planning Your Complete Home Security Package
Why take the chance that standalone home security signs will deter intrusion in Tempe when you have the opportunity to implement a comprehensive home security system? Call (480) 608-0064 or submit the following form to request assistance. You are able to pick from a number of packages at reasonably priced rates or customize your system any way you like.
Communities Served Around Tempe By Secure24 Your Local ADT Authorized Dealer